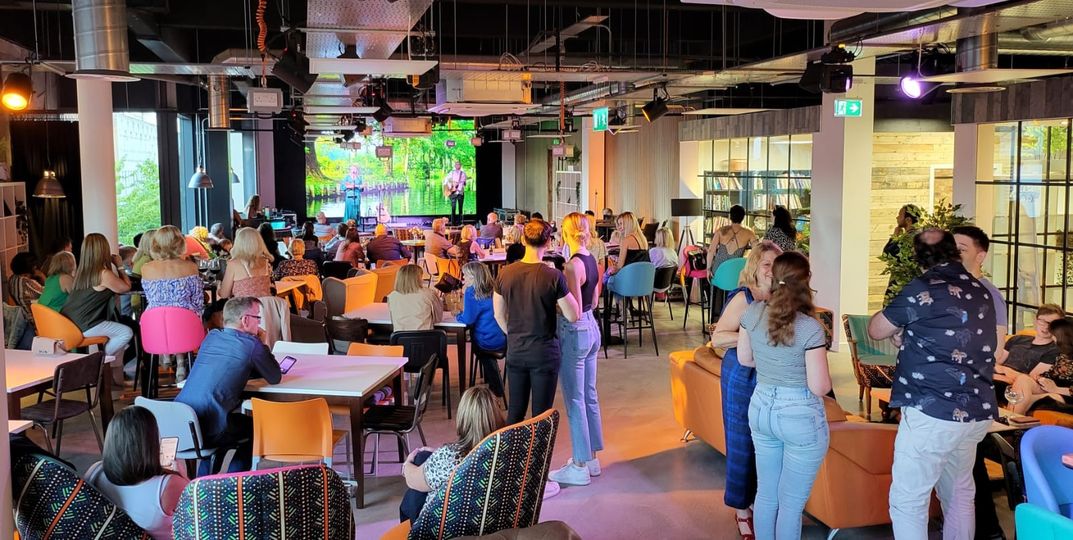 Help needed… would you like to join our Login Event Crew?
The Login Lounge is a fantastic Coffee House, Coworking and Live Entertainment venue in Camberley Town Centre, and we are looking for bubbly, hard-working people to join our flexible Event Crew. On any given day, you'll be serving in the wine bar, collecting glasses, helping in the kitchen, waiting tables, checking tickets at the door, cleaning up, making awesome coffee, or sorting out sound & lighting for the stage.
We're looking to build an enthusiastic team, who can fill some or all of the above roles on an ad hoc basis – we can all swap into any role to make sure our guests are looked after (even the boss grabs a mop if it's needed!).
As we roll into 2023, our Events will happen every Friday and Saturday night, so we need to bolster the team, and have a pool of people who we can call upon.
Events include Comedy Nights, Live Lounge music on Friday nights, Live Bands and DJs playing at Party Nights on Saturday nights, Jazz Brunches on Sunday afternoons, and various company-conferences, Christmas Parties, World Cup & Champions League football and Six-Nations Rugby.
We pay rates that are above Living Wage, and we're a fun place to work, promoting local Live Entertainment to a friendly audience. Even if you only want one shift a month, you're welcome to join our crew, and become part of Camberley's latest success story.
To apply, please send your details to [email protected] and we'll get you in for an interview.