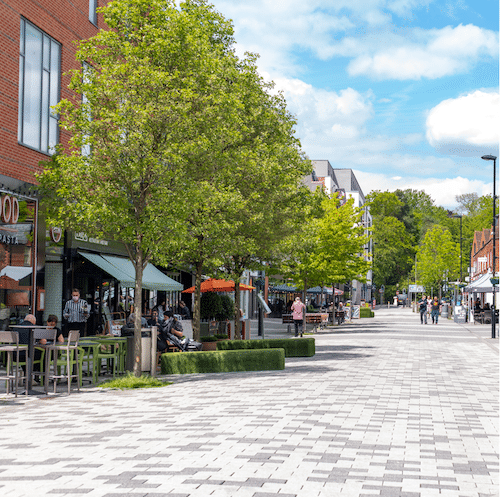 The Atrium is proud to support a wide range of environmental, social and corporate initiatives within the Camberley community.
Social Value
We work with local stakeholders and charity partners to support town-wide initiatives, partnering with Surrey Heath Borough Council, Collectively Camberley BID, The Square Shopping Centre and Camberley Theatre regularly to give back to the community.
We proudly supported our Charity of the Year, Chloe and Sophie's Special Ears Fund, during the pandemic to fund clear panel face-coverings for our centre staff and retailers to use for those of our visitors who are deaf, in partnership with Collectively Camberley BID.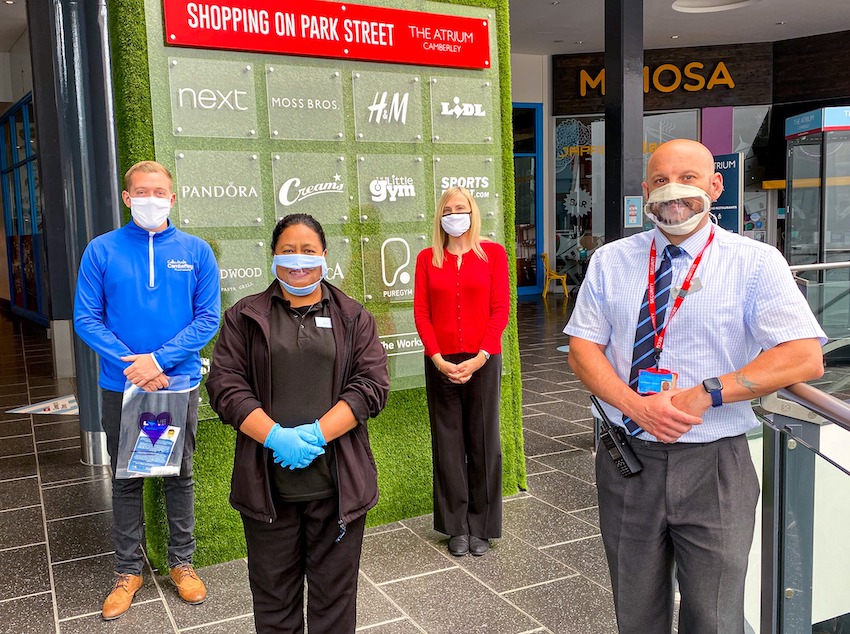 In July 2021, the Camberley Town Centre businesses joined together to 'Celebrate Camberley' in a town centre event to give back to our community with free activities and entertainment, and celebrate our local heroes too – offering those who supported Camberley and its residents throughout the pandemic, a VIP experience. Visitors helped the town centre stakeholders mark the end of restrictions, and to celebrate all that it Camberley Town Centre has to offer.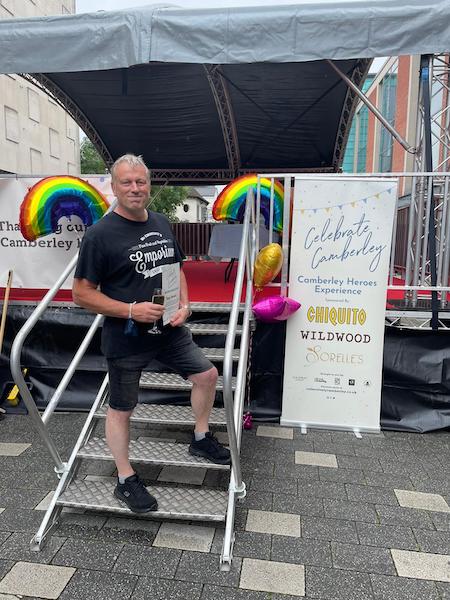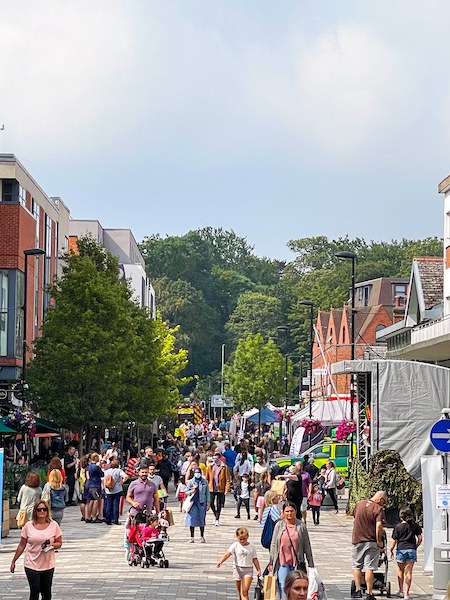 We also support Purple Tuesday; Purple Tuesday is about creating a step change improvement in the awareness of the value and needs of disabled customers – this takes place annually in November, however, it is important that these improvements are considered and reviewed all year round, so if you have any feedback please do not hesitate to contact us (details can be found on our Centre Info page).
Diversity & Inclusion
The Atrium is proud to be an equal opportunities employer and are fully committed to providing equality in the workplace and ensure all opportunities for, and during employment, will be afforded to individuals fairly and irrespective of age, disability, gender, gender reassignment, marital or civil partnership status, pregnancy or maternity, race including colour, ethnic or national origins and nationality, religion or belief or sexual orientation ("the protected characteristics"). The Atrium want their organisation to reflect the diversity of the community and welcome applications from people of all backgrounds.
Refill Me Initiative
As part of The Atrium's ongoing sustainability efforts and in a bid to cut single-use plastic consumption, guests can now fill up their water bottle for free at any of our retailer displaying a Refill Me sticker in its window, with zero obligation to make a purchase from the retailer.
The Atrium brands signed up to the "Refill Me" initiative include Costa, Starbucks, Bills, Pizza Express, Nando's, plus others.
We are extremely appreciative to our visitors and retailers for their continued support and thank you all for working with us to protect the environment.
Electric Car Charging Points
The Atrium is excited to partner with RAW Charging to add 6 electric vehicle fast chargers on level 2.
Our responsibility goes beyond serving our communities' shopping and leisure needs to creating ways in which we can reduce our impact on the environment in our own community.
The installation of electric vehicle charging points is just another way in which we are working to reduce our impact on the environment.
As EV adoption continues to grow, this hub will be a huge benefit for EV drivers seeking to top-up while enjoying the amazing amenities at The Atrium.