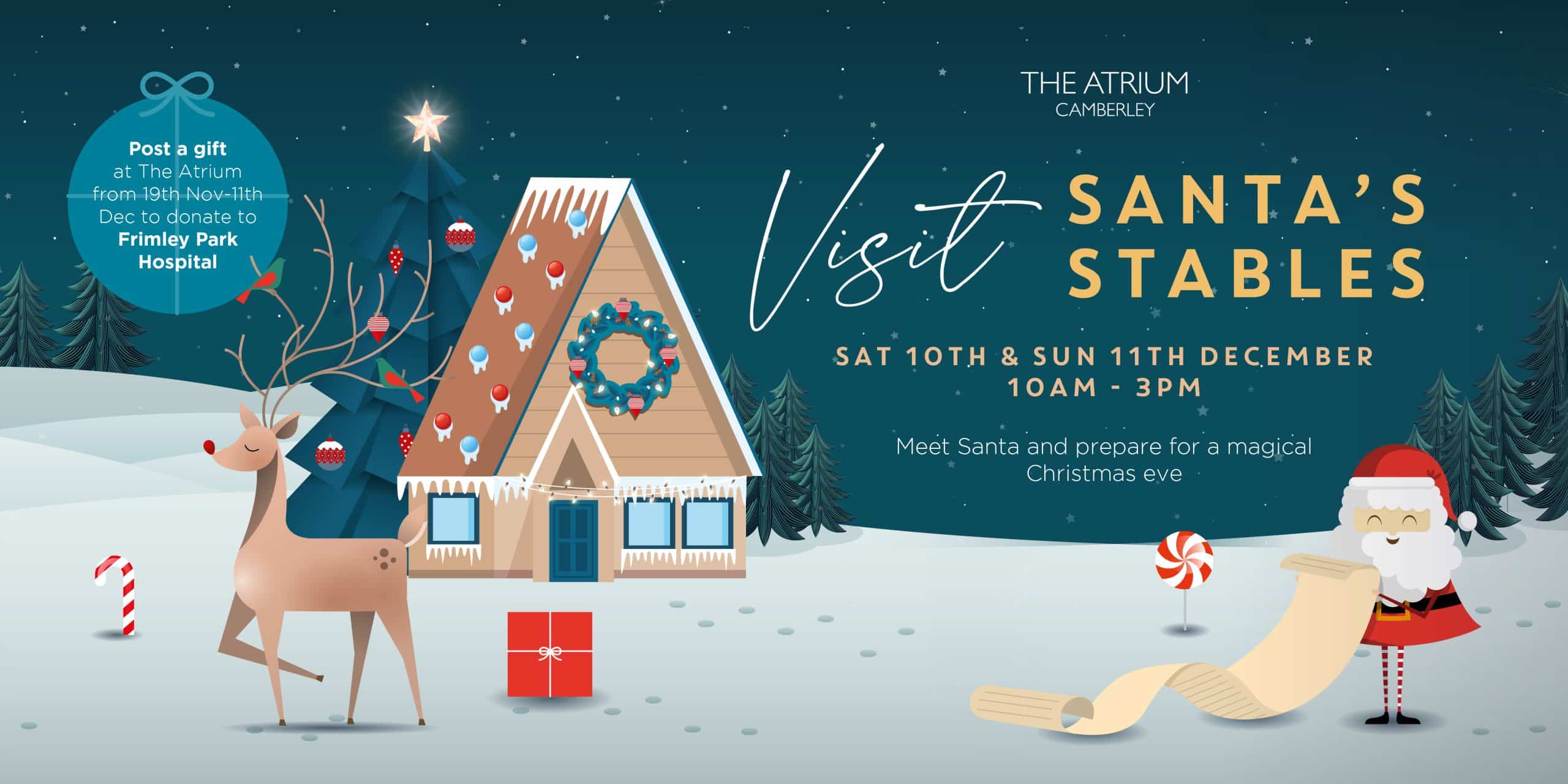 Santa's Stables Christmas Event at The Atrium
Santa is heading to The Atrium this Christmas on Saturday 10th & Sunday 11th December at intervals from 10am – 3pm.
Visitors are invited to enjoy an exciting seasonal experience, not only meeting 'Mr Christmas' himself, but also exploring 'Santa's Stables', and learning a little more about the role of Santa's Reindeer during the festive season.
We'll also be gratefully accepting gifts for Frimley Park Hospital (drop off at the customer service desk) from Saturday 19th November or during the event days.
Pre-bookable, slots for Santa's Stables will go live on Tuesday 15th November and will be available via The Atrium's Facebook page.*
**Should you wish to secure a slot a day early, make sure you sign up to the database by subscribing below and list at least one of your preferences as 'Events'.
We look forward to welcoming you to The Atrium this Christmas.